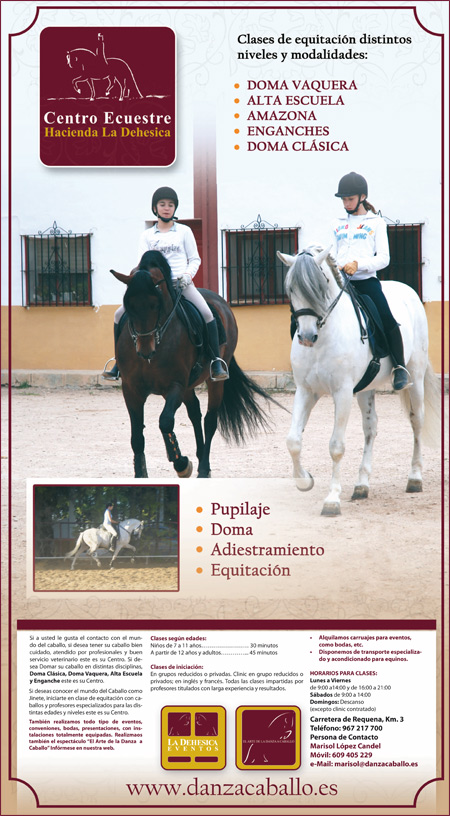 In our school you can enjoy horseback riding in all its facets and learn different ways at different levels.
Riding lessons at different levels and modalities:
DOMA COWGIRL
HIGH SCHOOL
AMAZON
HOOKS
CLASSICAL DRESSAGE
Classes according to age:
Children 7 to 11 years ... ... ... ... ... ... ... ... 30 minutes
From 12 years and adults ... ... ... ... ... 45min
Introductory course:
In small groups or private
Clinic or private small group in English and French
All classes taught by certified teachers with long experience and results
Our teachers are available to teach clinics throughout the world traveling regularly to the U.S., Germany, Norway and other destinations. Accepted horses and riders of all levels ..
SCHEDULE:
Monday to Friday from 9:00 to14: 00 and 16:00 to 21:00
Saturdays from 9:00 to 14:00
Sunday: Rest (except clinic hired)